What's Happening?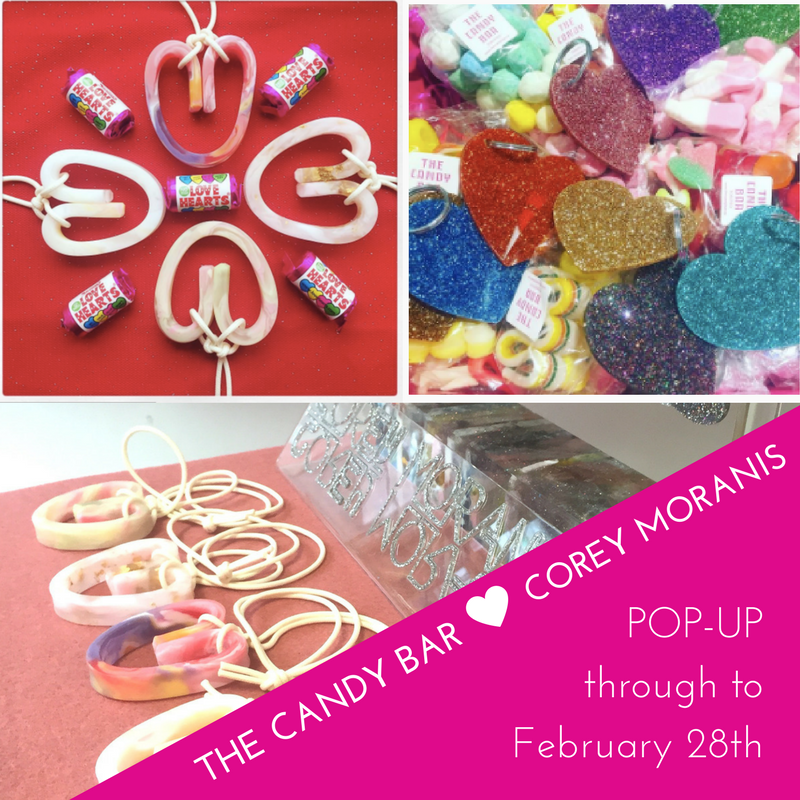 We're super excited about Corey Moranis
Talented local designer Corey Moranis has taken her passion for whimsy and plastic and created a brand of fantastic gems that will make you smile with delight. Paola has been wearing her spectacular ribbon necklace at the store and after many compliments and questions decided to bring Corey's creations to the shop!

Find out more about Corey Moranis at coreymoranis.com
Read more →
---

The Candy Bar is always super excited to be a part of the gorgeous, inspiring photo shoots that Wedding Bells Magazine creates for their readers! 
Read more →
---
---
---